My Wife and the love of a lifetime, the mother of our three children, Jon, Alan and Elizabeth, Patricia Ann Murphy Brattland  "Yet-choo-nook "  September 5, 1948-May 30, 2014, El Cajon, California
Patricia Ann Murphy Brattland suffered a heart attack early Monday morning May 26 and passed away quietly Friday morning at May 30, 2014 at 945AM with all of her family with her at her side. She is with the Lord our God, The Eagles, The Bear and Wolf and now with her Mother, Father and Brother…..Thanks for all your kind support and love for our Patsy…Love to all….mgb
Services for our Pat were held this past Sunday evening at 600PM June 1st, 2014 at the First Spanish Southern Baptis Church, 537 G Ave, National City, California. Thank all of you who could make  it for our Patricia. I have added the slide show presented during Sunday service onto her celebration of life page above for many of you who could not attend. Her son Alan put it together with help of his brother and sister and others in the family.
Internment for Patricia Ann Murphy Brattland will be Friday June 20th at 2PM.  She  will be interned at Singing Hills Memorial Park, 2200 Dehesa Road, El Cajon, California 92019, in the Whispering Waters area of the park. Internment services will include the church and Native American rites and will be open to all family and friends. Pastor Marco Aceves will do the graveside internment service followed by her cousin, Keith Turner, a Elder and Spiritual Leader from her Native American Heritage who is coming from Auberry, California, Northeast of Fresno. For any one attending please feel free to come by our home after the services at 600 Coldstream Drive El Cajon, California 92020-7721
http://www.youcaring.com/memorial-fundraiser/in-memory-of-patricia-brattland-and-her-generosity-for-life/185215
Patricia Ann Murphy Brattland was born September 5, 1948 at Balboa Naval Hospital, San Diego, California to her parents Grace Elizabeth Roccoforte Murphy and Thurman Higgins Murphy Jr., a serving US Marine.  She grew up initially in the Logan Heights area of San Diego attending St Rita's Catholic School. She was raised as a Catholic. Her family moved to National City where she completed Jr High and graduated in 1966 from Sweetwater High School. After high school she went on to Southwestern College majoring in Business while working in a local bank, living for some time with girl friends in apartment in Bonita. After two years, she transferred to San Diego State University in the Business program doing her junior year before taking a job as a medical secretary in the Radiology Department at Scripps Hospital, La Jolla, California.
In May of 1973 she met her future husband Ensign Michael Gordon Brattland from Carmichael, California at the Officer's Club at the Marine Corps Recruit Depot, San Diego. He asked her to marry him in November of 1973 and on June 15, 1974 was married in the Chula Vista Lutheran Church. June 15, 2014 would have been her 40th wedding anniversary. They lived in a little duplex down on 5th Avenue in Chula Vista, later moving to a home at Telegraph Canyon and I-805 in late 1974.
In January of 1976 Lt Michael G. Brattland USN received orders as officer recruiter for the US Navy in Albany New York where they moved via a two month stop in Pensacola, Florida, before arriving in snow swept upstate New York in March 1976. They bought their first house on Debbie Court in the Village of Colonie, New York, a suburb of Albany. On February 26, 1978 Pat delivered her first son, Jon Ryan Brattland at Albany Medical Center, Albany, New York.
Six months later in October 1978, Lt Michael G. Brattland USN received orders to serve with the Royal Navy at RNAS Portland,  Dorset, UK.  Michael, Pat and baby Jon lived in Weymouth across the bay from the naval air station right on the English Channel. In April 1981, LCDR Michael G. Brattland USN received orders back to NAS North Island, Coronado, California. Michael and Pat bought their second home, a newly constructed home in the area of Briarwood and the South Bay Freeway and stayed till the summer of 1986. On December 19, 1981 Pat delivered her second son, Alan Michael Brattland at Balboa Naval Hospital, San Diego, California. The family joined the Chula Vista Presbyterian Church as members.
In April 1986 Cdr Michael G. Brattland USN received orders to the Navy Department in the Pentagon and the family moved back across the country to a home in Franklin Farms, Fairfax, Virginia in July, 1986. On August 3, 1987 Patricia delivered her daughter, Elizabeth Joy Brattland at Bethesda Naval Hospital, Bethesda, Maryland.
In July, 1988, Cdr Michael G. Brattland USN received orders back to the USS Constellation CV-64 in San Diego. The family bought their third and final home in El Cajon, California. They joined the El Cajon Presbyterian Church and attended in the late 80s and early 90s. All the children attended Chase Ave and Anza Elementary Schools, Greenfield Jr High and all graduated from Valhalla High School in El Cajon. Alan and Elizabeth attended Cuyamaca College. Jon did also and then transferred to San Diego State University graduating in June of 2004.  In June 1994, Pat donated one of her kidneys to her son Alan Michael Brattland at UCSD Medical Center, San Diego, California.
Pat's family heritage is Italian from her mother and California Native American and a little Irish from her father.
Patricia Ann Murphy Brattland  was very proud of her Native American heritage as a  Yokuts/Pomo Indian. She has taken the name of her great grandmother, Yet-choo-nook.  She has been designated as the Most Likely Descendent of the Kechayi Band of  Yokuts by the California Native American Heritage Commission (NAHC).  Appointed by the Director of Forestry and Fire Protection (CDF/Cal Fire) to the Native American Advisory Council (NAAC).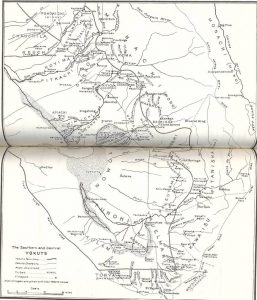 Pat is the Great Grand Daughter to Yet-choo-nook, English name, Ellen Murphy. Ellen Murphy was born in 1841 in Fresno County near Auberry, California.  Ellen Murphy's Mother was Wa-see-it, Dumna (Cassons according to BIA enrollment records)  and Kachayi Yokuts. According to the BIA, Ellen Murphy's Father was Soda-guy-dona, (another spelling: Gaida'na) Kechayi Yokuts. Soda-guy-dona or Gai-da-na  was Wa-see-it's 2nd husband.   Family records and Ellen Murphy indicate   Chief Katana, (another spelling possibly, Ki-tah-nah) one of 400 Chiefs to have signed Treaties with the State in 1851 was her father. There could be another spelling of his name or he could have been called by another name as the name Katana or Ki-tah-nah does not appear on the Treaties.    The BIA enrollment records  have  Yet-choo-nook and her family and the descendents that  registered,  enrolled  as Cassons/Kechayi  Yokuts.   Domingo-Perez, Tom-mas(aka Tom-kit, aka Tom-quit, aka Toom-mas) and Jose-Antonio, who were all in Ellen Murphy's  family, were signers of Treaties N, at Camp Barbour, on the San Joaquin River in 1851. Tom-mas(aka Tom-kit, aka Tom-quit, aka Toom-mas) was Ellen Murphy's grandfather.  In fact, our peoples, historical records will show  have always been Dumna Yokuts of  Table Mountain Rancheria in Friant, California, ancestral land of the Dumna people. Questions will always remain why we are called Cassons.  Cassons was a generic name given to many of the San Joaquin Valley Tribes.
Pat  is an elder of the Dumna-Kechayi Yokuts of Millerton, California.
Pat worked in retail in the 90s in the local Hallmark stores, Macy's in Parkway Plaza, El Cajon and a year in the gift shop at Barona Casino. Later, she went back to her work roots and worked at Scripps Mercy Hospital in Hillcrest before retiring.
Pat had a passion for her Coldstream Drive neighbors and friends, freely helping and enjoying them. She loved her front rear gardens spending hours looking after her beautiful plants and roses….and as a native to San Diego, she had passion for the beach, particularly her special beach on the south side of the Hotel Del next to Seal Beach. She loved that beach. In these final years she so wanted to actually to the beach down with our friends, the Phelps along Elm Ave in Imperial Beach, but we just could not manage it.
Lastly she loved her children and family and gave so much to them all through their lives….and to me as well the husband. We love her dearly.
Patricia Ann Murphy Brattland suffered a severe heart attack in the early morning hours of Monday May 26th and passed away on Friday May 30, 2014 at the age of 65. She leaves behind her husband, Cdr Michael G. Brattland USN-Ret, her two sons, Jon Ryan Brattland, Alan Michael Brattland and daughter, Elizabeth Joy Brattland of El Cajon California. She is also survived by her sisters Josephine Pineda of Vista, California, Mary Lou Belvedere of Provo, Utah and Vickie McQuade of Moshein, Tennessee, along with many nieces and nephews in the greater San Diego, Provo, Utah and Moshein, Tennessee areas.
http://obits.dignitymemorial.com/dignity-memorial/obituary.aspx?n=Patricia-Brattland&lc=4620&pid=171205318&mid=5991487